VEHICLE ELECTRONICS AND ELECTRICS
Vehicle electronics, diagnosis and repair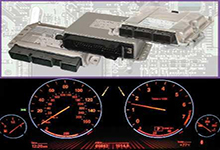 ECU (ECU = Electronic Control Unit or ECM = Electronic Control Module) are electronic modules which regulate or manage automatically many processes between chassis-body, transmission and motor. E.g. Engine and Transmission Management, ABS, Central locking, Heating, Air conditioning, cruise control, electric convertible top and much more.
Among the visible control devices also includes the speedometer with revolution counters and various other displays in digital or analog form as the instrument cluster in the dashboard.
We also repair valves instrument cluster. (Pixel faults, backlight, etc.)
A repair of the defective control unit can save you a lot of money.
We offer up to 24 months warranty.
When the electronics paralyze your car
We specialize in all areas of automobile electrical and electronics
• Diagnostic equipment for particularly large number of car brands
• Computer diagnostics for all systems!
• Extensive databases for repairs
• Repairing of car immobilizers
• Dashboard repairs (pixel error), repairs of ABS
• Airbag, automatic transmission, electronic control units, climate control and much more.
TCM has the most advanced diagnostic and general equipment which is always at the highest technical level. We perform diagnostic work for all manufacturer's brands.
Automotive electronics, diagnostics and repair
We are especially proud of our particular knowledge around the electronics of automobiles. TCM specializes in automotive electronics and repairing of automotive ECUs and much more.
Powerless starter batteries are often a breakdown reason.
Batteries are mobile power stations of the vehicle. There is no start without power. And considering that the car in the winter consumes more energy than ten refrigerators, one gets a sense of value for this power dispenser.
But battery is not just battery!
Quality batteries offer an optimum of cycle stability, excellent cold start characteristics and low water consumption levels. And they are completely recyclable. The professional battery check gives precise information, if the problem is to be solved by professional maintenance or replacement.
Convertible Roof Hydraulic & Electronics
Call us – (+34) 971 69 11 99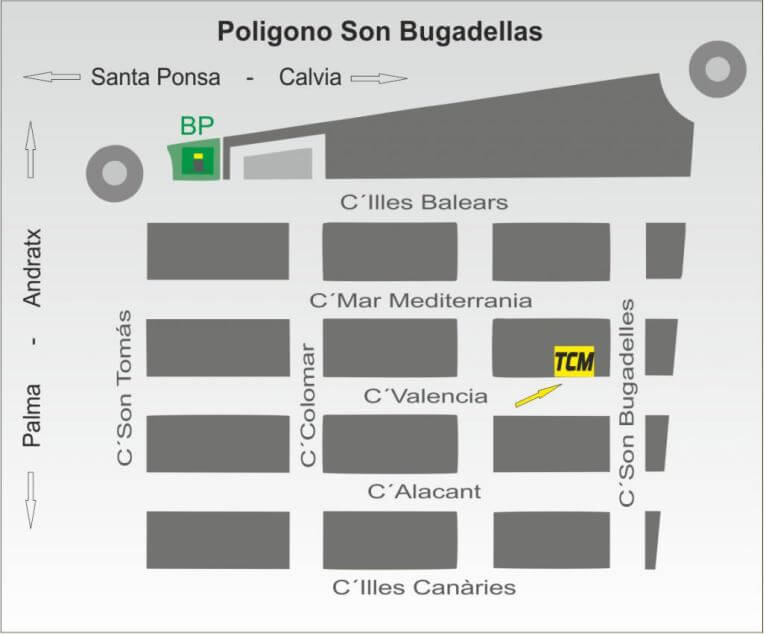 Office (+34) 971 69 11 99 | Adress: Carrer Valencia,69 - Poligono Son Bugadellas - 07180 Santa Ponsa (Balearic Islands)