Car Repair Shop - TCM SANTA POSA
Car Repair Shop Mallorca · Service & Maintenance · Air Conditioning Service
Service & Maintenance. Air Conditioning Service
Ultrasonic or Professional Chemical System Cleaning?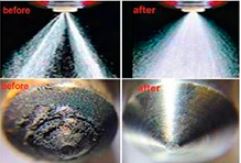 We can do both!  Cleaning of Diesel, CDI and Conventional Injectors. After an examination of the injectors, we know if and what kind of cleaning makes sense.
sudden engine stop, bucking, jolting, knocking, power loss and increased consumption.
Benefits after cleaning: Quieter engine, more power, lower fuel consumption, returning vibrations, etc.
The Paintless Dent Removal / Dent Repair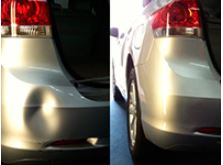 Now we also belong to the dent – doctors. The evolution of technology allows us nowadays removing dents without painting and fillers.
So among others, e.g. hail damage, stone chipping or foreign debt dents will be quickly and easily removed. Advantages:
Original paint is kept
Cost-saving compared to a conventional repair
Time-saving
Value preservation
Convertible Rear Windows
Repair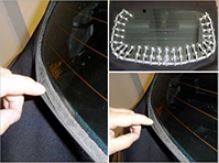 Oh my godness, the convertible rear window dissolves and everything gets wet! Who repairs it now?
We do! And also correct… Because we work with a professional system, and only this enables high durability and longevity. Especially for Audi and Volkswagen Beetle Cabriolets but we can help you also for all other brands with glass rear windows.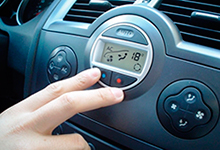 Important to know by car drivers, especially due to hot outdoor temperatures in Majorca: Poor air quality makes car drivers get tired or distracted and that can be dangerous. Therefore it is very important for every driver: At regular intervals, your air conditioning system should be serviced in your vehicle so that it works properly with the desired effect. Particularly in Mallorca, sand dust, pine pollen, insects, etc. can cause impairments.
For this reason, TCM offers an air conditioning check.
We will check your entire system: pollen filter, water box, electronics, mechanics, evaporator, refrigerant and more. In Majorca we like to enjoy the air conditioning for a long period of the year, so this check can be carried out at any time.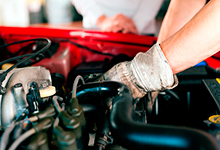 A proper and regular inspection according to the manufacturer supports the value of your car:
E.g. spark plugs, motor oil and oil filter, air filter, fuel filter, timing belts and V-belts for engine control have to be renewed on a regular basis.
Other components, such as: gaskets and seals, dust boots, hoses, ignition components, cables or brake components and tires should be checked regularly. If this is not done on a regular basis, it can increase to difficult repairs.
To guarantee your safety and the reliability and efficiency of your vehicle it is essential an annual inspection according to the manufacturer's specifications.
Professional Tire Replacement and Tire Repair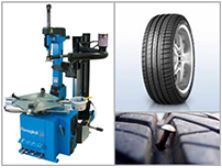 Many our costumers own new or very well maintained cars, therefore we offer a gentle and careful tire mounting.
Here also we are on the latest state of technology.
Programming of TPMS sensors (tire pressure monitoring system).
Assemble all tires to 24.5 inches
Runflat Assembly (Self-supporting tires)
Installation UHP (Ultra High Performance)
To save a new assembly, we can also provide a professional tire repair. But this is depends on the overall condition and the profile depth of the tires.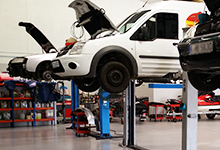 Just before longer trips or after your car has been standing for longer, we recommend to carry a quick check in our workshop.
We take a thorough look at your brakes and tires we will check the lighting system and the liquid levels of your vehicle.
So, you get your family and friends safely to their destination.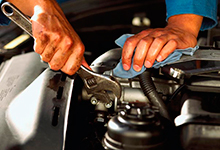 The engine reconditioning or motor repair is one of the most economical alternative to a new or replacement.
Affordable motor repairs are only possible if the engine block and the cylinder head are crack and fracture free and the crankshaft is capable of working up.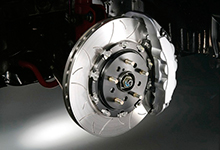 One of the most important systems on a car is the brake system. TCM recommends a brake check, which includes the following tests:
Braking power and performance
Brake lines and hoses
Brake discs, brake pads
Brake fluids (water content / Boiling Point / filling)
To save a new assembly, we can also provide a professional tire repair. But this is depends on the overall condition and the profile depth of the tires.
Extend the life of your car and reduce the risk of future engine damage by using the correct oil for your motor type.
Office (+34) 971 69 11 99 | Adress: Carrer Valencia,69 - Poligono Son Bugadellas - 07180 Santa Ponsa (Balearic Islands)