Diagnostics for vehicles and transmissions
Gearbox repair · German auto repair shop Calvia
Automatic Transmission Flushing
Prevention is better than repair!
Many vehicle manufacturers indicate a unique lifetime filling, but during longer use, it results inevitably that the transmission leads more and more to wear and tear, deposits, corrosion and residues due to the naturally oil deterioration.
Did you know that after a conventional oil change will remain up to 50% old oil in the gearbox and mixes again with the new oil. Therefore, all residue and impurities can not be removed. We offer the perfect solution and that during the routine transmission oil change!
Our professional Transmission Flush Machine (unique on Majorca), can provide immediate remedy and solve typical symptoms like surges when shifting, driving weakness, delay during shifting, upshifting at an excessively high rotational speed, jolt when shifting gears, juddering when moving, bucking, kickdown problems etc.

A professional and timely transmission flushing has always a positive impact on the life and preserving value of your vehicle.
Repair instead of Gearbox replacement
Before a repair or reconditioning, a comprehensive diagnosis on the vehicle and the transmission should be carried out.
In some cases, only a small repair is necessary to correct an error in the powertrain.
We offer you the optimal, best and cheapest solution for your gearbox problem.
• Repair instead of replacement / new transmission. Whether automatic, manual transmission, transfer case, steering gear, axle drives we always have a cost-effective and professional solution for you.
Automatic and manual transmission
A regular oil change at an automatic and manual transmission can prevent damage to the car.
The gear unit is a complex part of each car, which is responsible to transfer the rotational speed from the engine to the wheels. This important component of the drivetrain consists among others of many gear wheels which work together.
Everywhere where moving components have contact points, friction will be generated and there for lubrication is required. This task is performed by the gearbox oil.
From a running performance of 80,000 kilometers an oil change for the transmission circuit is an absolute must if the manufacturer has not explicitly specified otherwise. The complex mechanism of a gear unit with much more contact and friction points as the engine depends on a perfectly functioning lubrication. It applies the same for the transmission as for the engine: If the lubricant is old, dirty or calculated too low, it could lead to a serious damage.
Call us – (+34) 971 69 11 99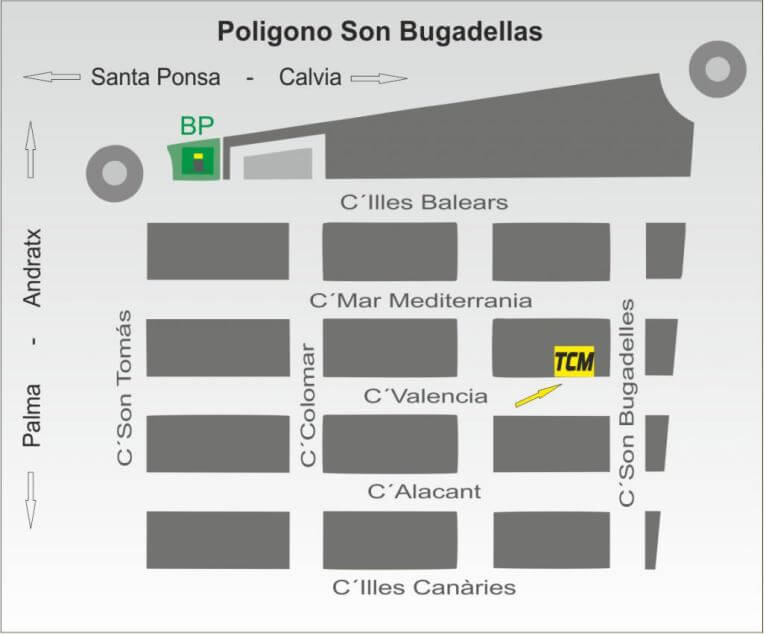 Office (+34) 971 69 11 99 | Adress: Carrer Valencia, 69 - Poligono Son Bugadellas - 07180 Santa Ponsa (Balearic Islands)